My 'lash' journey started in 2008 after completing a 'Classic Individual Course' at a local training college. I wanted to change my career in the IT industry for almost 20 years to something more creative and hands on.  I can barely switch a computer on these days, so don't be surprised if 'my posts' and social media content is not 'on point!' A few years later, the blessed 'Russian Lash Boom' appeared on the catwalks of the lash industry.  A real game changer, these ultralight, fluffy superfine lashes needed only a tiny drop of glue to adhere to a natural healthy lash for retention lasting weeks! No more, spiky, rigid individual lashes! Hello handmade beautiful lash fans!
Constant training and research into ethically sourced products etc, has fuelled my passion to help my 'guests' see their full beauty potential. In 2014, I became a Russian Lash Specialist, built a gorgeous studio in the heart of East Molesey and adopted a policy of offering cancer ladies a FREE first treatment. Over the years (and at clients' requests) I qualified for more services including Brows (even brow extensions…),  Laminations and luxury Airbrush Tanning. My attention to detail and desire for perfection has led me to trialling a vast array of products to bring you..
The Ultimate MinkblinK Experience
2020 arrived, (as did Covid and the unmentionable hell of being self-employed with loads of expensive stock going to waste) and all we could do was wait, study, hope and volunteer. Some new and exciting services have been added to the MinkblinK menu since your last visit. To cater for those 'Lashless and Loving It!' – Natural Lash and Brow Laminations | Specialist Brow Dye | Facial Gua Sha | LED Therapy (courses available, just ask).
IT'S SO GOOD TO BE BACK DOING WHAT I LOVE.
Stephanie Young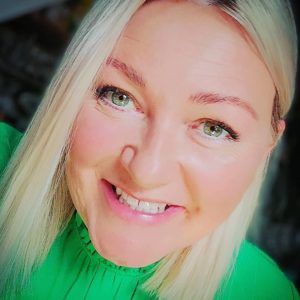 Green Beauty
The majority of all ingredients are natural, handmade and environmentally friendly.
Cruelty-Free
No Minks have been harmed in the making of your faux mink lashes. I do not use any products tested on animals.
Professional Care
All products I use are professional and have proven efficiency. No compromises.
Non-Toxic Formula
Don't worry, all of our products are non-toxic. I do care about you.
Personalised Experience
Each guest is my favourite guest. Come and experience an exceptional service.
Passion for Beauty
When you come into my studio you'll instantly know that I love what I do. It makes such a difference to your experience.